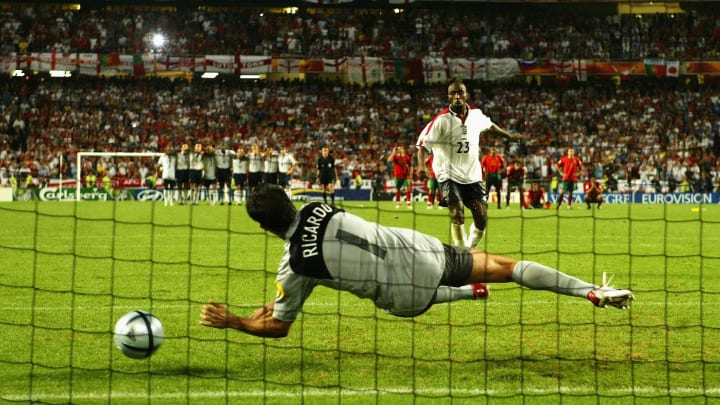 Who doesn't love a penalty shootout?
Anyone who has ever been involved in one, that's who.
For the neutral, it's a delight. Drama and unpredictability normally followed by limbs of the highest order. It's what football is all about.
For those with a horse in the race, however, it's a waking nightmare. Just ask fans of Orlando City or New York City FC, who were recently subjected to this.
It got us thinking, though…what are the most insane penalty shootouts we've ever seen?
7.

Czechoslovakia vs West Germany (1976)
5.

Portugal vs England (2004)
3.

KK Palace vs. FC Civics Windhoek (2005)
1.

Ludogorets vs Steaua Bucharest (2015)