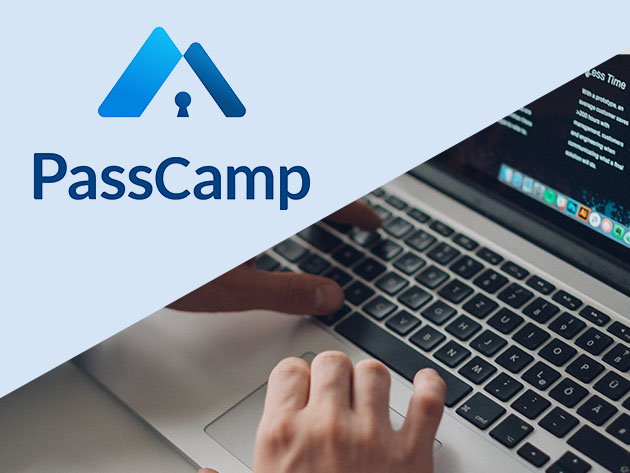 How many of your passwords contain something personal about you? From an important date to a hobby to some memory from your past, those keywords, phrases or moments are indelibly imprinted inside us and instantly come to mind, which is why we invariably use them as part of a password.
Even though a security professional would tell you that's a bad idea, we do it because passwords are intensely personal. That's why most password management systems are built around securing passwords for just one person: you. 
But if you need to manage a secure password for business, providing access to sensitive information to multiple employees, yet trying to maintain the tightest possible security, you'll find many password managers aren't entirely up to the task. But unlike many of those services, PassCamp Password Manager was built with a focus on team functionality, not individual users.
Using that framework, PassCamp spent three years doing extensive user research and reworking interface architecture to create a password system that put security first with a laser focus of efficiency and ease of use for everyone on a given team.
With PassCamp, managers can create strong new passwords, then store them in one highly-protected and hacker-proof location. Passwords are zero-knowledge proof, feature end-to-end encryption, and can be shared with customized permissions that can easily add new team members, manage their access, and reset passwords, all with just a few clicks.
PassCamp keeps updates from the passwords you've shared with others, including edits, shares, and dates of modification, as well as all versions of passwords. Meanwhile, users can also search and filter passwords based on who shared it with them, their title, or the date it was added.
Users can send limited access passwords to special guests, set up two-factor authentication for an additional layer of security, or access all your passwords through the secure PassCamp password manager app. Not even PassCamp can get into your secured data, only you and your team.
Your entire team can be onboarding in a matter of minutes and the interface is so intuitive that even your most technologically-challenged team members should have no problem navigating the PassCamp process. 
Right now, you can get a lifetime of PassCamp Password Manager access for up to 10 users for 87 percent off the regular price, just $49.99.
Prices are subject to change.