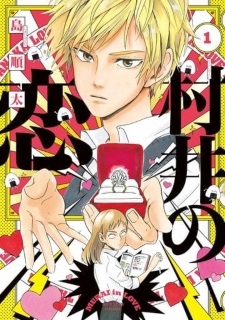 The official Twitter of Junta Shima's Murai no Koi (Murai in Love) manga announced an anime adaptation on Wednesday.


Shima began serializing the romantic comedy manga on the Gene LINE website in June 2018. Kadokawa shipped the seventh and final volume on June 15.


Murai no Koi ranked second on the Tsugi ni Kuru Manga Award in the Web Manga category in 2019. The manga also received a live-action drama series, which aired in eight episodes on TBS from April 6 to May 25.


Synopsis

The story tells a romantic comedy between Tanaka, a high school teacher who loves otome games, and Murai, a high school boy who is in love with Tanaka. Tanaka, who has never been involved in a real-life romance, is confessed to by Murai but rejects his confession. On the next day, Murai transforms himself into the exact likeness of Tanaka's favorite character from her favorite otome game. (Source: Crunchyroll)


Source: Official Twitter