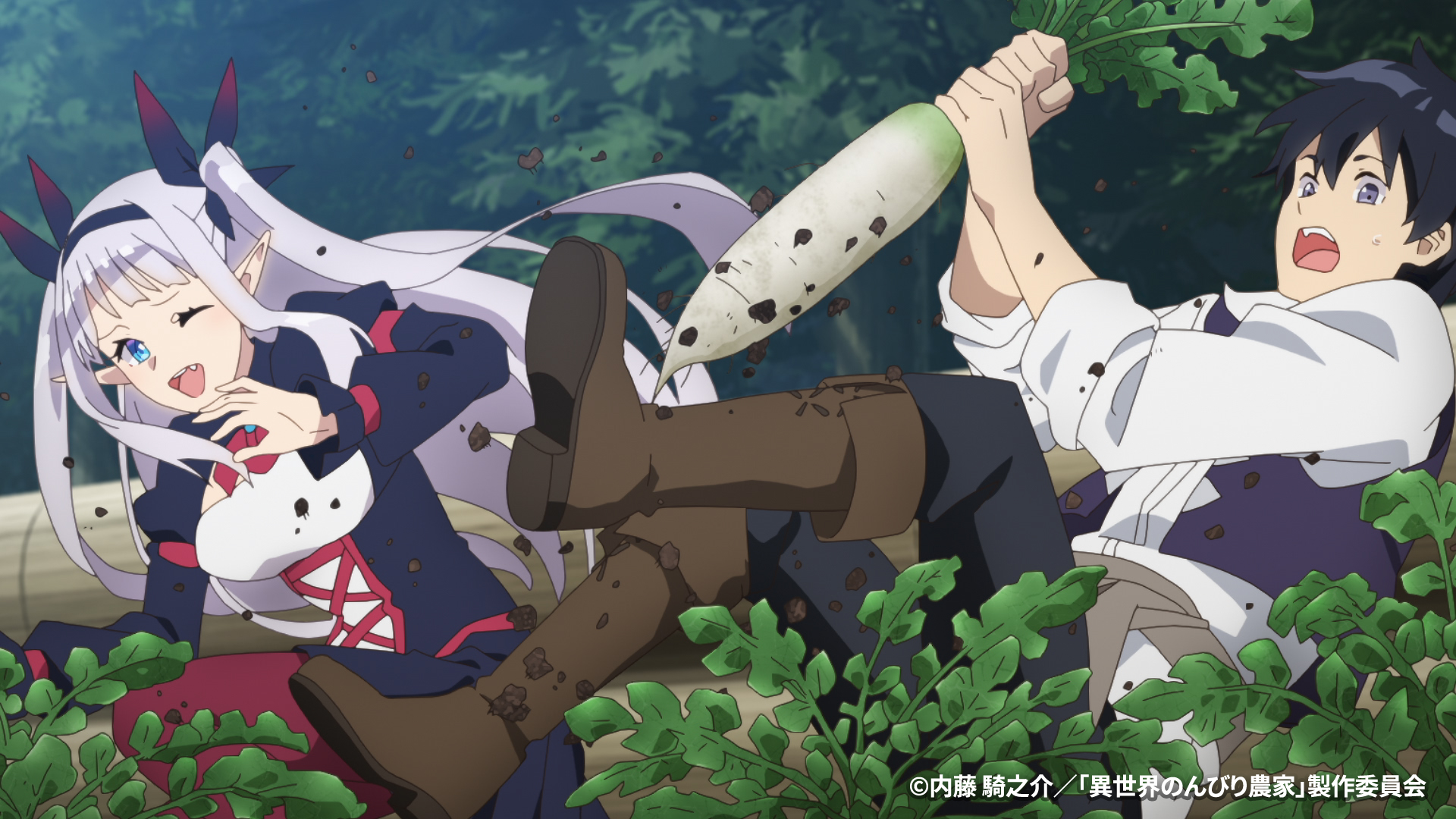 The Winter 2023 anime season is in full bloom, and with it comes a recent crop of creditless opening and ending theme tune sequences. The newest to be pulled up is Farming Life in One other World, which you'll be able to try beneath:
Opening Theme Video
"Flower Ring" by Ru (Shino Shimoji) and Tia (Aya Suzaki)
Ending Theme Video
"Really feel the winds" by Yui Hizuki
RELATED: Sugar Apple Fairy Tale TV Anime Conjures Up Creditless OP/ED Videos
Based mostly on the sunshine novels by Kinosuke Naito and Yasumo, Farming Life in One other World is directed by Ryoichi Kuraya (Tsugumomo) at studio ZERO-G, with sequence composition by Touko Machida (I've In some way Gotten Stronger Once I Improved My Farm-Associated Expertise), music by Yasuharu Takanashi (Fairy Tail) and Johannes Nilsson (Redo of Healer), and character designs by Yoshiko Saito (Mushoku Tensei: Jobless Reincarnation), who additionally serves as chief animation director.
One Peace Books, who formally publishes the sunshine novels' manga adaptation, describes the sequence as such:
After Hiraku dies of a critical sickness, God brings him again to life, provides his well being and youth again, and sends him to a fantasy world of his selection. With a view to take pleasure in his second shot, God bestows upon him the almighty farming device! Watch as Hiraku digs, chops, and plows in one other world on this laidback farming fantasy!
Supply: PONY CANYON on YouTube (1,2)

Der shy man behind @Shymander, Liam is a timezone-fluid Aussie with a definite fondness for anime, Eurovision and creating odd stats initiatives regardless of hating math.