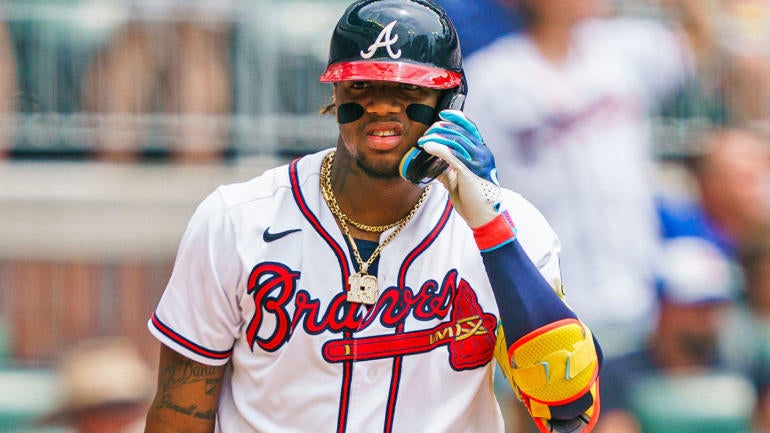 It is time for the stretch run of the Fantasy Baseball season, which suggests this is perhaps your final probability to make a commerce. So, here is what you are going to do. First, you are going to learn Scott White's MLB trade tracker so that you're updated on all the most recent strikes from round MLB. Then, you are going to take a look at Scott's biggest deadline winners and losers, to see whose worth is ticking up or down the remainder of the way in which.
Then, in case you're trying to make a deal of your personal, take a look at our newest commerce values beneath to be sure to're placing collectively the absolute best lineup for the Fantasy playoffs:
Please test the opt-in field to acknowledge that you just wish to subscribe.
Thanks for signing up!

Keep watch over your inbox.

Sorry!

There was an error processing your subscription.

H2H Factors league Commerce Values.
| | | | |
| --- | --- | --- | --- |
| Rank | Participant | Eligible | Worth |
| 1 | Ronald Acuna | DH-OF | 48 |
| 2 | Mookie Betts | 2B-OF-SS | 46 |
| 3 | Fernando Tatis | OF-SS | 46 |
| 4 | Jose Ramirez | 3B-DH | 46 |
| 5 | Shohei Ohtani | DH-SP | 43 |
| 6 | Freddie Freeman | 1B | 41 |
| 7 | Aaron Choose | DH-OF | 41 |
| 8 | Rafael Devers | 3B | 38 |
| 9 | Vladimir Guerrero | 1B-DH | 38 |
| 10 | Juan Soto | OF | 38 |
| 11 | Kyle Tucker | OF | 37 |
| 12 | Austin Riley | 3B | 37 |
| 13 | Corbin Carroll | OF | 36 |
| 14 | Yordan Alvarez | DH-OF | 36 |
| 15 | Spencer Strider | RP-SP | 36 |
| 16 | Bo Bichette | SS | 36 |
| 17 | Matt Olson | 1B | 36 |
| 18 | Paul Goldschmidt | 1B-DH | 36 |
| 19 | Gerrit Cole | SP | 36 |
| 20 | Kevin Gausman | SP | 33 |
| 21 | Luis Robert | OF | 33 |
| 22 | Nolan Arenado | 3B-DH | 33 |
| 23 | Corbin Burnes | SP | 32 |
| 24 | Bryce Harper | 1B-DH | 32 |
| 25 | Marcus Semien | 2B | 29 |
| 26 | Randy Arozarena | DH-OF | 28 |
| 27 | Pete Alonso | 1B-DH | 28 |
| 28 | Zack Wheeler | SP | 28 |
| 29 | Luis Castillo | SP | 28 |
| 30 | Julio Rodriguez | OF | 28 |
| 31 | Shane McClanahan | SP | 28 |
| 32 | Ozzie Albies | 2B | 28 |
| 33 | Jose Altuve | 2B | 28 |
| 34 | Aaron Nola | SP | 28 |
| 35 | Wander Franco | SS | 25 |
| 36 | Max Scherzer | SP | 25 |
| 37 | Trea Turner | SS | 25 |
| 38 | Framber Valdez | SP | 25 |
| 39 | Josh Hader | RP | 25 |
| 40 | Bobby Witt | 3B-DH-SS | 24 |
| 41 | Justin Verlander | SP | 24 |
| 42 | Zac Gallen | SP | 24 |
| 43 | Felix Bautista | RP | 24 |
| 44 | Will Smith | C-DH | 23 |
| 45 | Francisco Lindor | SS | 23 |
| 46 | Joe Musgrove | SP | 23 |
| 47 | Tyler Glasnow | SP | 22 |
| 48 | Bryan Reynolds | DH-OF | 21 |
| 49 | Blake Snell | SP | 21 |
| 50 | Devin Williams | RP | 21 |
| 51 | Manny Machado | 3B-DH | 21 |
| 52 | Corey Seager | DH-SS | 20 |
| 53 | Emmanuel Clase | RP | 20 |
| 54 | Christian Walker | 1B | 20 |
| 55 | Michael Harris | OF | 19 |
| 56 | Max Muncy | 2B-3B-DH | 19 |
| 57 | Julio Urias | SP | 18 |
| 58 | Kyle Schwarber | DH-OF | 18 |
| 59 | Adolis Garcia | DH-OF | 18 |
| 60 | Christian Yelich | DH-OF | 18 |
| 61 | Yu Darvish | SP | 18 |
| 62 | J.T. Realmuto | C | 17 |
| 63 | Sandy Alcantara | SP | 17 |
| 64 | Salvador Perez | C-DH | 16 |
| 65 | Joe Ryan | SP | 16 |
| 66 | Camilo Doval | RP | 15 |
| 67 | Logan Webb | SP | 15 |
| 68 | Clayton Kershaw | SP | 15 |
| 69 | Jazz Chisholm | 2B-OF | 15 |
| 70 | Pablo Lopez | SP | 15 |
| 71 | Dylan Stop | SP | 15 |
| 72 | Ketel Marte | 2B-DH | 15 |
| 73 | Masataka Yoshida | DH-OF | 15 |
| 74 | George Kirby | SP | 15 |
| 75 | Byron Buxton | DH-OF | 15 |
| 76 | Eloy Jimenez | DH-OF | 15 |
| 77 | Sean Murphy | C-DH | 15 |
| 78 | Ryan Pressly | RP | 15 |
| 79 | Kenley Jansen | RP | 15 |
| 80 | Raisel Iglesias | RP | 15 |
| 81 | David Bednar | RP | 15 |
| 82 | Adley Rutschman | C-DH | 15 |
| 83 | Alex Bregman | 3B | 15 |
| 84 | Anthony Santander | 1B-DH-OF | 15 |
| 85 | Teoscar Hernandez | DH-OF | 15 |
| 86 | Max Fried | SP | 15 |
| 87 | Yandy Diaz | 1B-3B-DH | 15 |
| 88 | Elly De La Cruz | 3B-SS | 15 |
| 89 | Brandon Woodruff | SP | 15 |
| 90 | Nate Lowe | 1B | 15 |
| 91 | Logan Gilbert | SP | 15 |
| 92 | Gunnar Henderson | 3B-DH-SS | 15 |
| 93 | Carlos Rodon | SP | 15 |
| 94 | George Springer | DH-OF | 15 |
| 95 | J.D. Martinez | DH | 15 |
| 96 | Nico Hoerner | 2B-SS | 15 |
| 97 | Steven Kwan | OF | 15 |
| 98 | Cody Bellinger | 1B-OF | 15 |
| 99 | Brandon Nimmo | OF | 14 |
| 100 | Cristian Javier | SP | 14 |
| 101 | Cedric Mullins | OF | 14 |
| 102 | Alexis Diaz | RP | 14 |
| 103 | Paul Sewald | RP | 14 |
| 104 | Dansby Swanson | SS | 14 |
| 105 | Lance Lynn | SP | 14 |
| 106 | Jose Berrios | SP | 13 |
| 107 | Freddy Peralta | SP | 13 |
| 108 | Hunter Brown | RP-SP | 13 |
| 109 | Jeremy Pena | SS | 13 |
| 110 | Jesus Luzardo | SP | 13 |
| 111 | Willy Adames | SS | 13 |
| 112 | Carlos Correa | SS | 12 |
| 113 | Gleyber Torres | 2B-DH | 12 |
| 114 | Xander Bogaerts | DH-SS | 11 |
| 115 | Nestor Cortes | SP | 11 |
| 116 | Starling Marte | OF | 10 |
| 117 | Matt McLain | 2B-SS | 10 |
| 118 | Matt Chapman | 3B | 10 |
| 119 | Jordan Romano | RP | 10 |
| 120 | Zach Eflin | SP | 10 |
| 121 | Jhoan Duran | RP | 9 |
| 122 | Seiya Suzuki | OF | 9 |
| 123 | Brandon Lowe | 2B | 9 |
| 124 | Nick Castellanos | DH-OF | 9 |
| 125 | Giancarlo Stanton | DH-OF | 9 |
| 126 | Ryan McMahon | 2B-3B | 9 |
| 127 | Josh Jung | 3B | 9 |
| 128 | Chris Bassitt | SP | 9 |
| 129 | Josh Naylor | 1B-DH | 9 |
| 130 | Lucas Giolito | SP | 8 |
| 131 | Ian Happ | OF | 8 |
| 132 | Mitch Keller | SP | 8 |
| 133 | Jordan Montgomery | SP | 8 |
| 134 | Sonny Grey | SP | 8 |
| 135 | Justin Turner | 1B-2B-3B-DH | 8 |
| 136 | Nathan Eovaldi | SP | 8 |
| 137 | Ezequiel Tovar | SS | 8 |
| 138 | Luis Arraez | 1B-2B-DH | 8 |
| 139 | Tony Gonsolin | SP | 7 |
| 140 | Willson Contreras | C-DH | 7 |
| 141 | Bailey Ober | SP | 7 |
| 142 | Daulton Varsho | C-OF | 7 |
| 143 | Charlie Morton | SP | 6 |
| 144 | Lourdes Gurriel | DH-OF | 6 |
| 145 | Jorge Soler | DH-OF | 6 |
| 146 | Spencer Steer | 1B-3B-DH-OF | 6 |
| 147 | Tim Anderson | SS | 6 |
| 148 | Tommy Edman | 2B-OF-SS | 6 |
| 149 | Andrew Vaughn | 1B-DH-OF | 6 |
| 150 | Will Smith | RP | 5 |
| 151 | Eduardo Rodriguez | SP | 5 |
| 152 | Jose Abreu | 1B-DH | 5 |
| 153 | Andres Gimenez | 2B | 5 |
| 154 | Reid Detmers | SP | 5 |
| 155 | David Robertson | RP | 5 |
| 156 | Tarik Skubal | SP | 5 |
| 157 | William Contreras | C-DH | 5 |
| 158 | Jorge Polanco | 2B | 5 |
| 159 | Nolan Gorman | 2B-3B-DH | 4 |
| 160 | Josh Bell | 1B-DH | 4 |
| 161 | Whit Merrifield | 2B-OF | 4 |
| 162 | Alex Verdugo | OF | 4 |
| 163 | Ty France | 1B | 4 |
| 164 | Bryson Stott | 2B-SS | 4 |
| 165 | Jeimer Candelario | 3B | 4 |
| 166 | Jordan Walker | 3B-OF | 4 |
| 167 | Hunter Renfroe | 1B-OF | 4 |
| 168 | Justin Steele | SP | 4 |
| 169 | Grayson Rodriguez | SP | 4 |
| 170 | Peter Fairbanks | RP | 4 |
| 171 | Lane Thomas | OF | 4 |
| 172 | Mike Trout | OF | 3 |
| 173 | Brayan Bello | SP | 3 |
| 174 | Ryan Mountcastle | 1B-DH | 3 |
| 175 | Chris Sale | SP | 3 |
| 176 | Bobby Miller | SP | 3 |
| 177 | Craig Kimbrel | RP | 3 |
| 178 | Carlos Estevez | RP | 3 |
| 179 | Riley Greene | DH-OF | 3 |
| 180 | Adbert Alzolay | RP | 3 |
| 181 | Merrill Kelly | SP | 3 |
| 182 | Kodai Senga | SP | 3 |
| 183 | Shane Bieber | SP | 3 |
| 184 | Henry Davis | C-OF | 3 |
| 185 | Jeff McNeil | 2B-OF | 3 |
| 186 | Alec Bohm | 1B-3B | 3 |
| 187 | Harrison Bader | OF | 3 |
| 188 | Jack Suwinski | OF | 3 |
| 189 | Jon Grey | SP | 3 |
| 190 | Joey Votto | 1B-DH | 3 |
| 191 | Ranger Suarez | SP | 3 |
| 192 | Lars Nootbaar | OF | 3 |
| 193 | Leody Taveras | OF | 3 |
| 194 | Ke'Bryan Hayes | 3B | 3 |
| 195 | Christian Encarnacion-Strand | 3B-DH | 3 |
| 196 | Bryan Woo | SP | 2 |
| 197 | Kenta Maeda | SP | 2 |
| 198 | C.J. Cron | 1B-DH | 2 |
| 199 | James Paxton | SP | 2 |
| 200 | Austin Hays | OF | 2 |
| 201 | Ha-seong Kim | 2B-3B-SS | 2 |
| 202 | Triston Casas | 1B | 2 |
| 203 | Francisco Alvarez | C | 2 |
| 204 | Nolan Jones | 1B-OF | 2 |
| 205 | Ezequiel Duran | 3B-DH-OF-SS | 2 |
| 206 | Javier Baez | SS | 2 |
| 207 | Joc Pederson | DH-OF | 2 |
| 208 | Eury Perez | SP | 2 |
| 209 | Ryan Helsley | RP | 2 |
| 210 | Andrew McCutchen | DH-OF | 2 |
| 211 | Alejandro Kirk | C-DH | 2 |
| 212 | Travis d'Arnaud | C-DH | 2 |
| 213 | Marcell Ozuna | DH-OF | 2 |
| 214 | MJ Melendez | C-DH-OF | 2 |
| 215 | Clay Holmes | RP | 2 |
Rotisserie/Classes leagues Commerce Values
| | | | |
| --- | --- | --- | --- |
| Rank | Participant | Eligible | Worth |
| 1 | Ronald Acuna | DH-OF | 44 |
| 2 | Fernando Tatis | OF-SS | 43 |
| 3 | Shohei Ohtani | DH-SP | 42 |
| 4 | Mookie Betts | 2B-OF-SS | 41 |
| 5 | Freddie Freeman | 1B | 35 |
| 6 | Jose Ramirez | 3B-DH | 35 |
| 7 | Aaron Choose | DH-OF | 35 |
| 8 | Corbin Carroll | OF | 35 |
| 9 | Julio Rodriguez | OF | 33 |
| 10 | Rafael Devers | 3B | 33 |
| 11 | Spencer Strider | RP-SP | 32 |
| 12 | Juan Soto | OF | 32 |
| 13 | Bobby Witt | 3B-DH-SS | 31 |
| 14 | Yordan Alvarez | DH-OF | 30 |
| 15 | Bo Bichette | SS | 29 |
| 16 | Vladimir Guerrero | 1B-DH | 29 |
| 17 | Kyle Tucker | OF | 27 |
| 18 | Gerrit Cole | SP | 27 |
| 19 | Matt Olson | 1B | 27 |
| 20 | Austin Riley | 3B | 27 |
| 21 | Bryce Harper | 1B-DH | 27 |
| 22 | Paul Goldschmidt | 1B-DH | 26 |
| 23 | Elly De La Cruz | 3B-SS | 26 |
| 24 | Luis Robert | OF | 25 |
| 25 | Kevin Gausman | SP | 24 |
| 26 | Trea Turner | SS | 24 |
| 27 | Wander Franco | SS | 24 |
| 28 | Nolan Arenado | 3B-DH | 24 |
| 29 | Pete Alonso | 1B-DH | 24 |
| 30 | Luis Castillo | SP | 23 |
| 31 | Manny Machado | 3B-DH | 23 |
| 32 | Randy Arozarena | DH-OF | 22 |
| 33 | Corbin Burnes | SP | 22 |
| 34 | Marcus Semien | 2B | 21 |
| 35 | Shane McClanahan | SP | 21 |
| 36 | Jose Altuve | 2B | 21 |
| 37 | Framber Valdez | SP | 21 |
| 38 | Max Scherzer | SP | 21 |
| 39 | Ozzie Albies | 2B | 21 |
| 40 | Aaron Nola | SP | 20 |
| 41 | Josh Hader | RP | 20 |
| 42 | Zack Wheeler | SP | 20 |
| 43 | Felix Bautista | RP | 20 |
| 44 | Adolis Garcia | DH-OF | 19 |
| 45 | Francisco Lindor | SS | 19 |
| 46 | Kyle Schwarber | DH-OF | 19 |
| 47 | Justin Verlander | SP | 18 |
| 48 | Joe Musgrove | SP | 17 |
| 49 | Zac Gallen | SP | 17 |
| 50 | Devin Williams | RP | 17 |
| 51 | Corey Seager | DH-SS | 16 |
| 52 | Sandy Alcantara | SP | 16 |
| 53 | Christian Yelich | DH-OF | 16 |
| 54 | Emmanuel Clase | RP | 16 |
| 55 | Will Smith | C-DH | 16 |
| 56 | Yu Darvish | SP | 16 |
| 57 | Christian Walker | 1B | 16 |
| 58 | J.T. Realmuto | C | 15 |
| 59 | Michael Harris | OF | 15 |
| 60 | Joe Ryan | SP | 15 |
| 61 | Tyler Glasnow | SP | 15 |
| 62 | Salvador Perez | C-DH | 15 |
| 63 | Camilo Doval | RP | 15 |
| 64 | Eloy Jimenez | DH-OF | 15 |
| 65 | Logan Webb | SP | 15 |
| 66 | George Kirby | SP | 15 |
| 67 | Pablo Lopez | SP | 15 |
| 68 | Bryan Reynolds | DH-OF | 15 |
| 69 | Clayton Kershaw | SP | 15 |
| 70 | Adley Rutschman | C-DH | 15 |
| 71 | Jazz Chisholm | 2B-OF | 15 |
| 72 | Julio Urias | SP | 15 |
| 73 | Max Muncy | 2B-3B-DH | 15 |
| 74 | Dylan Stop | SP | 15 |
| 75 | Masataka Yoshida | DH-OF | 15 |
| 76 | Ryan Pressly | RP | 15 |
| 77 | Nate Lowe | 1B | 15 |
| 78 | Gunnar Henderson | 3B-DH-SS | 15 |
| 79 | Anthony Santander | 1B-DH-OF | 15 |
| 80 | David Bednar | RP | 15 |
| 81 | Raisel Iglesias | RP | 15 |
| 82 | Alex Bregman | 3B | 15 |
| 83 | Kenley Jansen | RP | 15 |
| 84 | J.D. Martinez | DH | 15 |
| 85 | Sean Murphy | C-DH | 15 |
| 86 | Byron Buxton | DH-OF | 15 |
| 87 | George Springer | DH-OF | 14 |
| 88 | Logan Gilbert | SP | 14 |
| 89 | Alexis Diaz | RP | 14 |
| 90 | Max Fried | SP | 14 |
| 91 | Ketel Marte | 2B-DH | 14 |
| 92 | Teoscar Hernandez | DH-OF | 14 |
| 93 | Brandon Nimmo | OF | 14 |
| 94 | Cristian Javier | SP | 14 |
| 95 | Nico Hoerner | 2B-SS | 14 |
| 96 | Cody Bellinger | 1B-OF | 14 |
| 97 | Blake Snell | SP | 14 |
| 98 | Josh Naylor | 1B-DH | 14 |
| 99 | Brandon Woodruff | SP | 14 |
| 100 | Cedric Mullins | OF | 14 |
| 101 | Seiya Suzuki | OF | 14 |
| 102 | Paul Sewald | RP | 14 |
| 103 | Willy Adames | SS | 14 |
| 104 | Giancarlo Stanton | DH-OF | 13 |
| 105 | Nick Castellanos | DH-OF | 13 |
| 106 | Yandy Diaz | 1B-3B-DH | 13 |
| 107 | Daulton Varsho | C-OF | 13 |
| 108 | Matt McLain | 2B-SS | 13 |
| 109 | Carlos Rodon | SP | 13 |
| 110 | Xander Bogaerts | DH-SS | 13 |
| 111 | Chris Bassitt | SP | 12 |
| 112 | Carlos Correa | SS | 12 |
| 113 | Starling Marte | OF | 12 |
| 114 | Matt Chapman | 3B | 12 |
| 115 | Ryan McMahon | 2B-3B | 12 |
| 116 | Jhoan Duran | RP | 12 |
| 117 | Dansby Swanson | SS | 12 |
| 118 | Ian Happ | OF | 12 |
| 119 | Jesus Luzardo | SP | 12 |
| 120 | Nathan Eovaldi | SP | 11 |
| 121 | Justin Turner | 1B-2B-3B-DH | 11 |
| 122 | Mitch Keller | SP | 11 |
| 123 | Jordan Romano | RP | 11 |
| 124 | Lourdes Gurriel | DH-OF | 11 |
| 125 | Zach Eflin | SP | 11 |
| 126 | Steven Kwan | OF | 11 |
| 127 | Josh Jung | 3B | 10 |
| 128 | Lance Lynn | SP | 10 |
| 129 | Lucas Giolito | SP | 10 |
| 130 | Charlie Morton | SP | 10 |
| 131 | Gleyber Torres | 2B-DH | 10 |
| 132 | Jeremy Pena | SS | 10 |
| 133 | Carlos Estevez | RP | 10 |
| 134 | Freddy Peralta | SP | 9 |
| 135 | Luis Arraez | 1B-2B-DH | 9 |
| 136 | Nestor Cortes | SP | 9 |
| 137 | Sonny Grey | SP | 9 |
| 138 | Jorge Soler | DH-OF | 9 |
| 139 | Hunter Brown | RP-SP | 9 |
| 140 | David Robertson | RP | 9 |
| 141 | Jose Abreu | 1B-DH | 9 |
| 142 | Bailey Ober | SP | 9 |
| 143 | Jose Berrios | SP | 9 |
| 144 | Jordan Montgomery | SP | 9 |
| 145 | Alex Verdugo | OF | 9 |
| 146 | Andres Gimenez | 2B | 9 |
| 147 | Whit Merrifield | 2B-OF | 9 |
| 148 | Spencer Steer | 1B-3B-DH-OF | 9 |
| 149 | Tarik Skubal | SP | 8 |
| 150 | Riley Greene | DH-OF | 8 |
| 151 | Tim Anderson | SS | 8 |
| 152 | Tommy Edman | 2B-OF-SS | 8 |
| 153 | Tony Gonsolin | SP | 8 |
| 154 | Andrew Vaughn | 1B-DH-OF | 7 |
| 155 | Brayan Bello | SP | 7 |
| 156 | Ha-seong Kim | 2B-3B-SS | 7 |
| 157 | Nolan Gorman | 2B-3B-DH | 7 |
| 158 | Will Smith | RP | 7 |
| 159 | William Contreras | C-DH | 7 |
| 160 | Josh Bell | 1B-DH | 7 |
| 161 | Willson Contreras | C-DH | 7 |
| 162 | Eduardo Rodriguez | SP | 7 |
| 163 | Ty France | 1B | 7 |
| 164 | Kodai Senga | SP | 7 |
| 165 | Mike Trout | OF | 7 |
| 166 | Brandon Lowe | 2B | 7 |
| 167 | James Paxton | SP | 6 |
| 168 | Jon Grey | SP | 6 |
| 169 | Lane Thomas | OF | 6 |
| 170 | Jeimer Candelario | 3B | 6 |
| 171 | Ezequiel Tovar | SS | 6 |
| 172 | Hunter Renfroe | 1B-OF | 6 |
| 173 | Jordan Walker | 3B-OF | 6 |
| 174 | Justin Steele | SP | 6 |
| 175 | Merrill Kelly | SP | 6 |
| 176 | Andrew Abbott | SP | 6 |
| 177 | Jack Suwinski | OF | 6 |
| 178 | Adbert Alzolay | RP | 6 |
| 179 | Grayson Rodriguez | SP | 6 |
| 180 | Ryan Mountcastle | 1B-DH | 6 |
| 181 | Craig Kimbrel | RP | 6 |
| 182 | Jorge Polanco | 2B | 6 |
| 183 | Harrison Bader | OF | 6 |
| 184 | Evan Phillips | RP | 6 |
| 185 | Reid Detmers | SP | 6 |
| 186 | Joc Pederson | DH-OF | 6 |
| 187 | Francisco Alvarez | C | 6 |
| 188 | Alec Bohm | 1B-3B | 6 |
| 189 | Austin Hays | OF | 5 |
| 190 | Jeff McNeil | 2B-OF | 5 |
| 191 | Shane Bieber | SP | 5 |
| 192 | Bobby Miller | SP | 5 |
| 193 | Alek Manoah | SP | 5 |
| 194 | Christopher Morel | 2B-DH-OF | 5 |
| 195 | Bryson Stott | 2B-SS | 5 |
| 196 | Jake Fraley | DH-OF | 5 |
| 197 | Kris Bryant | DH-OF | 5 |
| 198 | Bryan Woo | SP | 5 |
| 199 | Marcus Stroman | SP | 5 |
| 200 | Ezequiel Duran | 3B-DH-OF-SS | 5 |
| 201 | Peter Fairbanks | RP | 5 |
| 202 | Christian Encarnacion-Strand | 3B-DH | 5 |
| 203 | Giovanny Gallegos | RP | 5 |
| 204 | Triston Casas | 1B | 4 |
| 205 | Henry Davis | C-OF | 4 |
| 206 | Nolan Jones | 1B-OF | 4 |
| 207 | C.J. Cron | 1B-DH | 4 |
| 208 | Bryce Miller | SP | 4 |
| 209 | Ke'Bryan Hayes | 3B | 4 |
| 210 | Alex Lange | RP | 4 |
| 211 | Leody Taveras | OF | 4 |
| 212 | Ranger Suarez | SP | 4 |
| 213 | Anthony Rizzo | 1B-DH | 4 |
| 214 | Anthony Volpe | SS | 4 |
| 215 | Travis d'Arnaud | C-DH | 4 |
| 216 | Andres Munoz | RP | 4 |
| 217 | Lars Nootbaar | OF | 4 |
| 218 | MJ Melendez | C-DH-OF | 4 |
| 219 | Ryan Helsley | RP | 4 |
| 220 | Marcell Ozuna | DH-OF | 4 |
| 221 | Esteury Ruiz | OF | 3 |
| 222 | Javier Baez | SS | 3 |
| 223 | Tyler Stephenson | 1B-C-DH | 3 |
| 224 | Isaac Paredes | 1B-2B-3B | 3 |
| 225 | Cal Raleigh | C-DH | 3 |
| 226 | Seth Lugo | RP-SP | 3 |
| 227 | Michael Conforto | DH-OF | 3 |
| 228 | Andrew Heaney | SP | 3 |
| 229 | Chris Taylor | 2B-3B-OF-SS | 3 |
| 230 | Tanner Bibee | SP | 3 |
| 231 | Kenta Maeda | SP | 3 |
| 232 | Eugenio Suarez | 3B | 3 |
| 233 | Tyler O'Neill | OF | 3 |
| 234 | TJ Friedl | OF | 3 |
| 235 | Chris Sale | SP | 3 |
| 236 | Adam Duvall | OF | 3 |
| 237 | Thairo Estrada | 2B-SS | 3 |
| 238 | Edouard Julien | 2B-DH | 3 |
| 239 | Bryce Elder | SP | 2 |
| 240 | Jake McCarthy | OF | 2 |
| 241 | Clay Holmes | RP | 2 |
| 242 | Spencer Torkelson | 1B | 2 |
| 243 | Domingo German | SP | 2 |
| 244 | Bryan De La Cruz | OF | 2 |
| 245 | C.J. Abrams | SS | 2 |
| 246 | Alex Cobb | SP | 2 |
Our Newest Fantasy Baseball Tales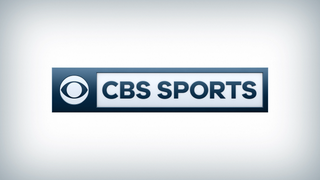 Watch Now: